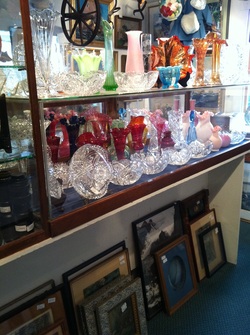 Summer is upon us and it's a great time to visit some of the wonderful Antique Stores on Cape Cod! My store is in Brewster Massachusetts just a few buildings West of the Brewster Fire House on 6a.
You can call me at 508-896-0299 if you need more information, or just stop by the store.
Shop hours are generally after noon to around 6:00 pm Wednesday through Sunday. Many other hours by chance or appointment as I come and go all week long.
I am always buying more items for my inventory. If you're interested in selling items, you should stop by and visit. I buy on the spot. Photo ID's required.
---