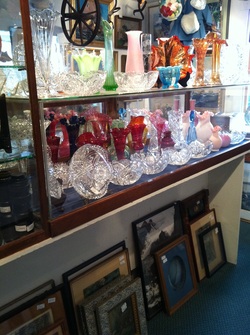 Spring is here and it's time to do a little SPRING CLEANING!
In case you're in that mood ... please remember that I'm always interested in buying good antiques, collectibles and a whole lot more !!!
Antique and Vintage toys are my favorite items to buy this spring.
Some old Buddy L Trucks, maybe something made by Marklin, or maybe something by Keystone.
You can call me at 508-896-0299 or just stop by the store.
Shop hours are generally after noon to around 6:00 pm most days. Many other hours by chance or appointment.
---